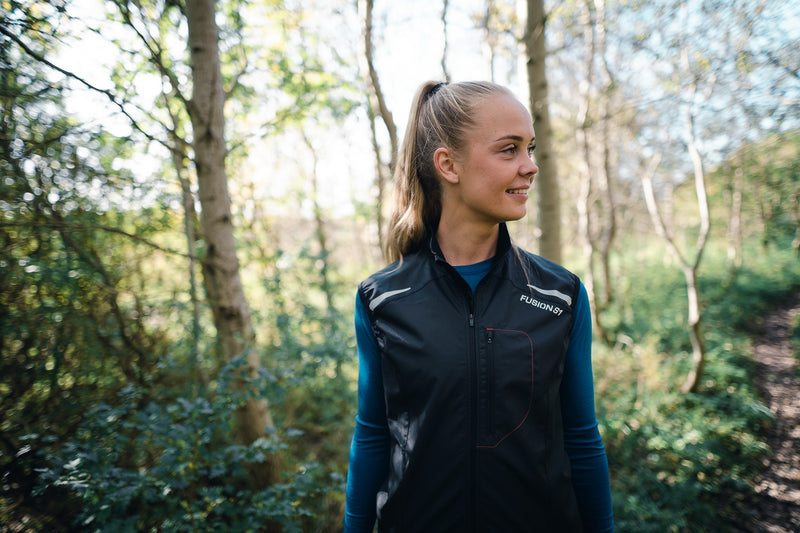 It's that easy to sell FUSION tights
What makes FUSION products stand out is that they are dressing room winners. It is not "fashion", but once the customer has tried on the products, they won't use anything else.

You just need to instruct your staff to always have the customer try on a pair of tights in the dressing room. That is the easiest way to sell more and make up-sales.
Customer comments:
Mette Thorhauge Østergaard 
The absolutely fantastic fit. Could live in these tights.
Martin William Pedersen 
Fit, the low waistline and the pockets. Undoubtedly the perfect running tights!
Jørgen Østergaard Trapp 
Without a doubt, the fantastic fit!! Unequalled comfort. 
Kim Cool Ebbesen 
Super elastic, fits even after a long or wet training session, the pockets and the tights' ability to dry quickly; they don't feel wet and unpleasant. But your SLi series is in a class all of its own... THANK YOU!
Lena Holmstrup 
Pockets, fit, softness, the stitching doesn't tear when you put them on, and they are just plain cool.
Christian Syversen 
The material, the pockets (thigh and back), fit and comfort, comfort, comfort...!!! The feeling of having a pair of Fusion on is just so different from other brands I have tried. The comfort is exceptional.
Jane Tofterup Lyngsø 
Three hours after training. I haven't taken them off yet, because they are the world's best pants to have on. They fit perfectly, good pockets. Just perfect.
---